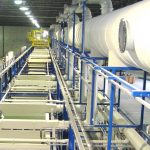 UCT is the Nickel Boron Company
---
Nickel-Thallium Boron AMS-2433 Type 1 & Nickel Boron AMS-2433 Type 2, as well as our own Patented Nickel Boron known as EXO, creates a competitive advantage for all kinds of components and substrate metals including, but not limited to: Titanium, Steel, Stainless Steel, Nickel Alloys, Aluminum and Copper Alloys. It also serves as a superior replacement of chrome plating.
Nickel Boron has been proven to be effective for these and other applications where reduced friction, extended service life, enhanced performance and lower maintenance are desirable.
UCT has many Electroless Nickel Plating Options enabling the fine tuning of processes to optimally match our customer's requirements. Click here to see UCT Coatings Plating Options. So, we are able to help customers find the right solution to meet their needs.
We specialize in all forms of nickel-based coatings, including Nickel Boron (Ni-B) and nickel phosphorous. If you are an OEM seeking to upgrade the performance of your product, or an industrial end-user working to protect metal surfaces in your operation, turn to UCT Coatings.
Our range of services & capabilities include the following:
* On-site lab and manufacturing line
* 45,000 sq ft fully-automated facility
* Hydrogen embrittlement rupture bar testing
* Non-destructive testing
* Research & development team
* Salt spray & humidity chambers
* Dimensional restoration of materials
* Engineered solutions
Also our high-capacity electroless nickel plating line enables us to accommodate large-volume orders on a tight schedule. We perform all our pre-treatment, coating, and finishing operations in keeping with the most stringent quality standards.
TITANIUM COATING
---
At UCT Coatings, we are a leader in titanium adhesion and finish quality. Using our state-of-the-art facility in Palm City, Florida, our titanium coating processing can be applied to a diverse range of industries and applications, including, but not limited to: aerospace, marine, military and automotive.
Nickel Boron coating onto titanium can provide the following benefits:
• Superior adhesion
• Uniformed fusion
• Increased area hardness
• Increased lubricity
• Heat resistance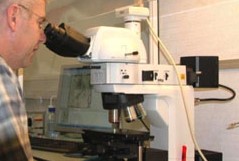 Therefore, our patented Nickel Boron coating products and our high-quality, high-volume production capabilities work together to give you competitive solutions that are second to none.
Please Contact Us or complete an Info/Quote Request today!