Industrial Cutting & Forming Tools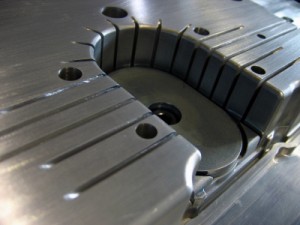 Industrial tools often require protection from wear and abrasive conditions, corrosive environments, and benefit from reduced friction in use.  Coatings provided by UCT can help tools achieve higher performance requirements, extend tool life, and protect them during storage.
Our coating processes are low temperature and capable of depositing a controlled, uniform thickness even on complex geometry.  The coating can be chemically stripped and re-deposited, which can offer significant re-work advantages and be a cost-effective way to increase useful tool life.
An excellent example of an industrial tooling application that has successfully taken advantage of coatings supplied by UCT are log saws for the tissue industry.
Power Tools
EXO coatings unique combination of properties makes it an ideal surface engineering option for hand held, cordless power tools and accessories, such as reciprocal saws, table saws, chains saws, hedge trimmers etc., to create a family of Premium Power Tools.
EXO treated tools and components have excellent lubricity, because: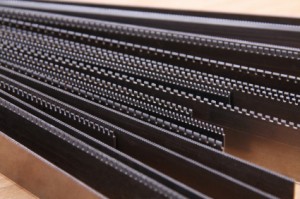 EXO possess an inherently low coefficient of friction.
EXO's unique surface topography minimizes contact surface area and hence leads to lower friction forces.
Compared to uncoated tools EXO coated tools demonstrate:
Lesser heat generation more effective heat dissipation and hence lower tool temperature.
Lower cutting forces and power requirements è reduced energy consumption
Significantly reduced lubrication consumption
Less resin or work-piece material build-up
Improved cut quality
Lower 'operating' kerf ~ Less cutting deviation

Recent innovations in the Power Tool market have focused on the following:
LIGHT-WEIGHT TOOLS
LONGER BATTERY LIFE
HIGHER POWER OUTPUT
"GREEN"
The lubricity and thermal management properties of EXO can be used to coat key sliding and rotating components within the power tool internal mechanism. These premium and portable power tools when operated with EXO coated accessories (disposable tools) should operate with lower current draws – which translates into longer battery life and/or smaller & lighter batteries. The useful life of EXO coated accessories is also expected to be higher than that of coated ones, along with improved cut quality.